Welcome!
What to Expect
As a nation, we have been thrust into a season of great uncertainty and concern. For most of us, our lives are experiencing significant disturbances and the struggle to maintain balance and order is increasingly challenging. This new reality has also impacted how we experience our community as a church. In an effort to mitigate the effects of the virus and blunt its spread we have postponed all in-person worship services, which include but are not limited to Sabbath and Wednesday evening services, until March 29, 2020.
However, while the building remains closed, as a church community we will continue our warm and powerful worship experiences online. As of Sabbath March 21, 2020, you may find us online at northbronxsda.org for worship services.
We are asking you to remember that the situation at hand remains fluid and is ever-changing and as a community, we may make changes in response to those situations. However, lets us not allow our connection to be limited by our distancing. Let's harness the power of every available resource to stay together as a community at this time
With Sympathy
To the members, families and friends of the North Bronx Seventh-day Adventist Church:
It is with great sadness that we inform you that our beloved Elder Maurice Ojwang sr., fell asleep in the Lord, this morning, April 21, 2020.
Elder Ojwang has been a devoted husband, an exemplary father and a faithful servant leader in the cause of God. His life of service has changed countless lives around the globe, and his ministry has won many to Christ. He will always be remembered for his generous smile, warm hugs, skilled teaching, wise administration and love of Christ.
He is now at rest, awaiting the call of our Lord. But we are reminded of the Scripture: Revelation 14:13
And I heard a voice from heaven saying unto me, Write,

Blessed are the dead which die in the Lord from henceforth: Yea, saith the Spirit, that they may rest from their labours; and their works do follow them.
Surely the works of this man shall continue to inspire us to greater faithfulness as we await the time of our reunion in the earth made new.
Please continue to hold his dear wife, children and family in prayer during this challenging season.
​
While we #STAYHOME during the passing of this storm, our youth & young adults will nonetheless continue to connect. Join our

young adults (18&over),

Tuesdays at 7pm

for a vibrant zoom connect meeting.
Our youth (18&under) are also connecting via zoom. Join us on

Saturdays at 4pm

for an uplifting encounter.
Meeting ID: 809 758 530
Password: 327539​​
On

"Second Thought

" is a new ministry production of the North Bronx SDA Church tailored to grapple with the tough philosophical, theological and spiritual questions we are faced with as a society and faith communuty, now more than ever.
On this week's episode we explored three question
"Is COVID-19 one of the Seven Last Plagues?"
We are forever grateful for your continued faithfulness to Christ even during this very dificult time. Many of you have asked about how to continue to give online, and alternate giving options. We are happy to share with you our ZELLE giving feature.
To give using

ZELLE,

simply;
1. Please download the

ZELLE app

.
2.Add "

nbxtreasurydept@northbronx.org
3. Add a note to the treasurer.
Easy like sunday morning.
Our Lead Pastor
Dr. Dedrick Blue

"Our desire is to connect people with the living and powerful God."
We believe in one Lord, Jesus Christ, the only Son of God, eternally begotten of the Father, God from God, Light from Light, true God from true God, begotten, not made, of one Being with the Father.

Our Associate Pastor
Pastor Clavour Tucker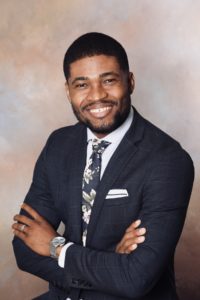 Our Bible Instructor
Elder Melbourne Gregory
"For I know the plans I have for you, declares the Lord." Jeremiah 29:11
God invites us to join Him on a journey of discovery, so that we may experience blessings upon our homes, healing for our brokeness, improvement in our health, increase in our wealth and salvation for our souls.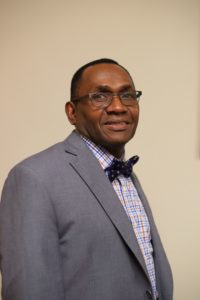 ​
Genesis 7:17 – 19
And the flood was forty days upon the earth, and the waters increased, and bare up the ark, and it was lift up above the earth. And the waters prevailed, and were increased greatly upon the earth; and the ark went upon the face of the waters. And the waters prevailed exceedingly upon the earth; and all the high hills, that were under the whole heaven, were covered.
During the Great Flood of Noah's day, it reportedly rained for forty days and forty nights. We can only imagine the terror of that time. Day after day there was the seemingly endless torrent of relentless downpour. The tiny craft was tossed into the violent waves, and pushed asunder by the howling winds. It perhaps seemed that it would never end. But one day the rain did stop, and the sun did shine once more.
Like our ancestors on the ark, we find ourselves caught in a whirlwind that feels like it has no end, from which we cannot extricate ourselves. We have lost many lives and have bid farewell to our beloved. There are still those who are ill. But just as the rain did cease in Noah's day, we pray that our COVID storm will also cease. Over the past weeks, we have witnessed declines in the number of new infections, new hospitalizations and overall mortality. For this, we give thanks to a Merciful God. Yet we must also remember that just because the rain had ceased for Noah, the crisis was not over. Noah and his family were to remain on the ark for a year under the loving protection of an Almighty God. So it is, that we must also remember, that while the storm is not as violent as it once was, we are still in the storm. We are not yet free to step out of the ark. But, we may take solace in the lessons learned from Noah. The same God that takes us to the storm, takes us through the storm and through His providence, we shall emerge on the other side. Let us simply remain patiently faithful as we watch His providence unfold.
Here are some important notes to remember:
1. Healing Hope for New York: Pastor Dwight Nelson, Senior Pastor of the Pioneer Memorial Church at Andrews University, will conduct a week-long revival entitled, Healing Hope for New York. During the time of the COVID-19 pandemic, many are seeking answers to questions about God's love, God's provision, and God's justice.
Starting May 16 – 23, from 7-8 pm, on our website, Pastor Nelson will plunge deep into the Word of God to reveal the movement of God during this crisis. Plan to join us ONLINE for this life-transforming event sponsored by the Greater New York, Northeastern and New York Conferences.
2. Joseph's Storehouse: Thanks to the faithfulness of our elders and donors, Joseph's Storehouse is now feeding over 350 families each week. We thank God that even in times of economic famine, He is still providing for His people.
3. New York Interfaith Commission on Housing Equality: During the month of April, over 800,000 New Yorkers were unable to meet their rent obligations. While a temporary moratorium on evictions protects them for up to 90 days, when it expires over 2 million New Yorkers could face eviction. Pastors Blue and Tucker, members of the Board of New York Interfaith Commission of Housing Equality, are working with their clergy to insert protections for tenants and small landlords in NY Senate Bill A8125A and NY Senate BIll A8139. Let us continue to pray for the vulnerable tenants and small landlords who are facing a crisis of enormous proportions. We will continue to update you.
4. Plans to Re-open: The Board of Elders and the Church Board are currently devising a phased in re-opening plan which will take into consideration the following:
The federal, state, and city restrictions on crowd size, social distancing and mitigation efforts.

The ability to clean and maintain a safe environment and to enforce social distancing.

The ability to screen persons who may present symptoms, including staff and equipment.

The number of high-risk individuals, including seniors, immune compromised, and frontline workers and their increased risks of exposure or cross-contamination.
The church will cooperate with the NYC Department of Health, the NYS Department of Health, the Centers for Disease Control, and the Greater New York Conference to ensure the health and safety of our members and our community. Upon the approval of the Board, and the plan will be made public to the Church.
5. Thanks for Your Faithfulness: The North Bronx Seventh-day Adventist Church would like to thank all who continued to support the work of God during the time of our closure. Many of you signed up to use the Adventist Giving app on our website. The app allows the donor to customize the tax-deductible giving on a virtual tithe envelope. This safe and secure site is operated by the North American Division of Seventh-day Adventists. Also donors have found that giving to the church from the Zelle app on their phones is quick and easy. The information is on our website.
6. Pausing to remember: While we are thankful for the mercies of God, let us also pause to remember those who we have lost. We mourn for our spouses, mothers, fathers, brothers, sisters, grandparents, cousins, friends and co-workers. And while we grieve that they are no longer with us, we honor their lives by continuing to use our time upon this earth wisely. We choose to honor our dead by living for our Lord in anticipation of His soon return, where we shall once more greet them in the earth made new.
Be safe. Be strong. Be blessed.
​
Please click the button below to view a list of resources and/or opportunities that are available to you during this time of crisis.

Upcoming Events
Sabbath Worship
"This is Not the Time to Let Go" Pastor Clavour Tucker
Bronx New York, United States.
New Believer's Bible Study:
Meeting ID: 848 6949 1488
Bronx New York, United States.
Joseph's Store House
In our ongoing effort to provide food assistance during this time, food items

​

will be distributed
THURSDAYS 1-3, FRIDAYS 11-1.
It will be on a first come first serve basis. Please wait in the Parking lot while practicing Social Distancing to receive your items, you are also encouraged to wear a mask or mouth and nose covering. Please bring TWO (2) large bags if possible.
Contact Eld. Benjamin Powell (benjaminpowell04@gmail.com or 914-886-8296) to arrange delivery for any homebound member(s) that you are aware of that needs this service.

​
Special Feature: Finding Community During Social Distancing.​
His Promise to you
II Chron. 7:14
"If my people who are called by my name will humble themselves, pray, seek my face, turn from their wicked ways, then I will hear from heaven and I will forgive their sins and heal their land."
Want To Become a Member?
.
We invite anyone and everyone to attend our Sabbath/Saturday Worship
Saturday 11:00am