What To Expect
As a nation, we have been thrust into a season of great uncertainty and concern. For most of us, our lives are experiencing significant disturbances and the struggle to maintain balance and order is increasingly challenging. This new reality has also impacted how we experience our community as a church. In an effort to mitigate the effects of the virus and blunt its spread we have developed a number of systems to ensure our safety.
As we now face the second wave of the COVID-19 pandemic, we have decided to once again close our doors for public worship services, beginning December 27, 2020. Please join us online on Saturdays at 10:00 am and check our website for any further updates.
Click HERE for more information on the church closing (COVID Briefing 19).
While we #STAYHOME during the passing of this storm, our youth & young adults will nonetheless continue to connect. Join our
youth (18 & under)

are also connecting via zoom. Join us on

Saturdays at 4pm

for an uplifting encounter.
Visit our YOUTH page for more information.
On "Second Thought" is a new ministry production of the North Bronx SDA Church tailored to grapple with the tough philosophical, theological and spiritual questions we are faced with as a society and faith community, now more than ever.
We are forever grateful for your continued faithfulness

to Christ even during this very difficult time. Many of you have asked about how to continue to give online, and alternate giving options. We are happy to share with you our ZELLE giving feature.
To give using ZELLE, simply:
1. Please download the

ZELLE app

.
2.Add nbxtreasurydept@northbronx.org
3. Add a note to the treasurer.
"Easy like Sunday morning."
Our Lead Pastor
Dr. Dedrick Blue

"Our desire is to connect people with the living and powerful God."
We believe in one Lord, Jesus Christ, the only Son of God, eternally begotten of the Father, God from God, Light from Light, true God from true God, begotten, not made, of
one Being with the Father.

Our Associate Pastor
Pastor Clavour Tucker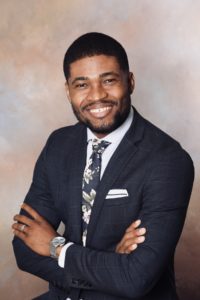 ​
Our Bible Instructor
Elder Melbourne Gregory
"For I know the plans I have for you, declares the Lord." Jeremiah 29:11
God invites us to join Him on a journey of discovery, so that we may experience blessings upon our homes, healing for our brokenness, improvement in our health, increase in our wealth and salvation for our souls.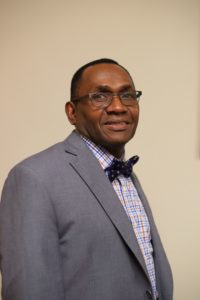 ​

Our Deepest Sympathy
The North Bronx Seventh-day Adventist Church continues to pray for Danielle Hutchinson & Family as they mourn the passing of Shaun Hutchinson.
Eternity Funeral Services LLC
725 E. Gunhill Road, Bronx NY 10467
April 10 (viewing)

|

4-6 pm
April 11 (viewing) | 9-10 am
​
April 10 (service) | 10 am
​
The Funeral service may be viewed on the
​
News & Events

​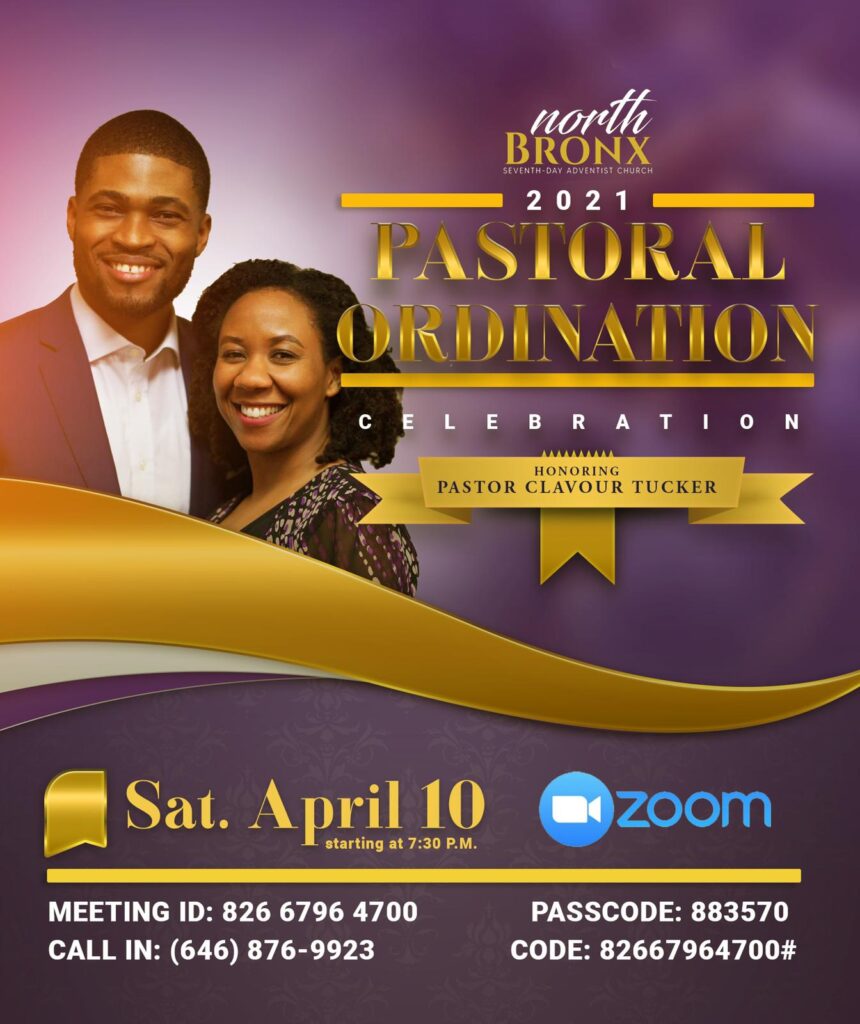 ​
Ordination of Pastor Clavour Tucker
The service will be streamed

LIVE

on
the church's website.
​
The church will also be hosting a virtual celebration on

April 10, 2021

(via zoom) at

7:30 pm

.
Meeting ID: 826 6796 4700
Passcode: 883570
Call In: (646) 876-9923
Code: 82667964700#
Our response to a broken nation and a hurting community
His Promise To You
II Chron. 7:14
"If my people who are called by my name will humble themselves, pray, seek my face, turn from their wicked ways, then I will hear from heaven and I will forgive their sins and heal their land."
We invite anyone and everyone to attend our Sabbath Worship.