Welcome!
What to Expect
As a nation, we have been thrust into a season of great uncertainty and concern. For most of us, our lives are experiencing significant disturbances and the struggle to maintain balance and order is increasingly challenging. This new reality has also impacted how we experience our community as a church. In an effort to mitigate the effects of the virus and blunt its spread we have postponed all in-person worship services, which include but are not limited to Sabbath and Wednesday evening services, until March 29, 2020.
However, while the building remains closed, as a church community we will continue our warm and powerful worship experiences online. As of Sabbath March 21, 2020, you may find us online at northbronxsda.org for worship services.
We are asking you to remember that the situation at hand remains fluid and is ever-changing and as a community, we may make changes in response to those situations. However, lets us not allow our connection to be limited by our distancing. Let's harness the power of every available resource to stay together as a community at this time
Our church is open and friendly with many mission driven activities and programs for our Youth and Young Adults. We invite you to join us, and share your ideas.
Outreach Ministry
The mission of our church is to bring awareness about God's Love for His people of all ages and encourage them to learn their own faith.
At North Bronx, we believe in open worship. We believe we are all welcome to embrace the grace of our Savior. Come join us as we worship together.
Our Lead Pastor
Dr. Dedrick Blue

"Our desire is to connect people with the living and powerful God."
We believe in one Lord, Jesus Christ, the only Son of God, eternally begotten of the Father, God from God, Light from Light, true God from true God, begotten, not made, of one Being with the Father.

Our Associate Pastor
Pastor Clavour Tucker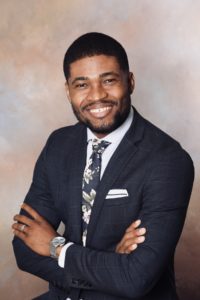 Our Bible Instructor
Elder Melbourne Gregory
"For I know the plans I have for you, declares the Lord." Jeremiah 29:11
God invites us to join Him on a journey of discovery, so that we may experience blessings upon our homes, healing for our brokeness, improvement in our health, increase in our wealth and salvation for our souls.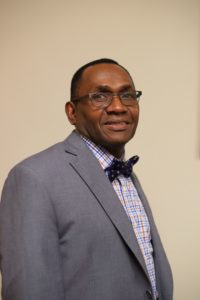 ​
We trust that you are well and that the peace of God which passes all understanding is keeping your heart and soul.
As you are aware, the latest regulations restrict our ability to meet in the facility. But praise God, the church is still functioning. Our leaders are working, and our church is as active and engaged as it has ever been. I am proud to bring you a report on some of the initiatives taken by the North Bronx Ministry Departments to address the current crisis.
Our Prayer Ministries and Personal Ministries teams have organized a nightly prayer line, at 8 pm in which prayer is offered, fellowship fostered, and the Word of God is presented. You may dial in at 605-313-5922, access code: 544696

Our Sabbath School Department has organized teleconference Sabbath School classes so that our classes may still meet on Sabbath morning and is using the classes to continue to reach out to the members during the week.

Our Communications team has worked along with the Pastoral staff, the and Sabbath School to offer Sabbath School and Divine Worship online.

Our Music team has provided live music for our online worship services.

Our Senior Ministries team and our Elders have worked to monitor our homebound seniors and our vulnerable populations.

Our Deacons, Deaconess, Brother Farquharson, have kept our facility clean and safe.

Our Clerk and Secretary have continued to handle the day to day operations of the church, including correspondence, messages, postings and the facilitation of inter-department communication.

Our Treasury and Finance Committee are working on a finance strategy to ensure our viability through the crisis.

Our Stewardship Department is working to educate the Church on online giving and to remind all of our commitment to God.

Our Youth Ministries Team is conducting Zoom conferences to stay in touch with our young people.

Elder Melbourne Gregory has continued to secure fresh produce so that the members of our church and community can have access to food during this time of economic upheaval.

Our Health Ministries Team is providing real-time updates from reliable sources so that we may make sound decisions.

Our Property Management Team has continued to work upon major projects that cannot wait until the crisis subsides.

On our last regular Sabbath, March 14, our Ushers not only kept order in the house but helped remind the congregation of social distancing.

Our Elders are meeting at least twice weekly to triage emerging challenges as they arise.

Our Social Media and Communications teams are updating our website and platforms with relevant information.

Our Family Ministries is reaching out to families in the church to offer prayer and assess needs.

Our Community Services and the Soup Kitchen served the community until current regulations posed a challenge.

Our Kitchen Team adjusted to meet the new protocols imposed by the government but still managed to serve with grace.

Our members used their expertise in various areas from finance, to health and mental health to create a video series update for our website and media platforms.
There are perhaps even more acts of kindness, duty, and heroism of which we are not aware. But we are not surprised because that is who the North Bronx Church is. This is a church which rises to the challenge, points Her face toward the storm and stands Her ground. This is a church that realizes that "to whom much is given, much is required." This is a church that affirms, "God is our Refuge and Strength, a very present Help in time of storm".
We want to thank each of you for continuing to stand at your post of duty, but please do so safely. I, Pastor Tucker and Elder Gregory are both humbled and honored to serve you. Our prayers are with you and your families during these challenging times.
Please visit our website, northbronxsda.org,for inspiring content and timely updates.
Be strong. Be safe. Be blessed.

Upcoming Events
Sabbath Worship
"Fat in the Famine" Dr. Dedrick Blue
Bronx New York, United States.
New Believer's Bible Study:
Bronx New York, United States.
All GNYC events and our local Church community-programs are postponed until further notice . . .
Due to the corona virus threat and the mandate by the NYS governor.
Special Feature: Finding Community During Social Distancing.
His Promise to you
II Chron. 7:14
"If my people who are called by my name will humble themselves, pray, seek my face, turn from their wicked ways, then I will hear from heaven and I will forgive their sins and heal their land."
Want To Become a Member?
.
We invite anyone and everyone to attend our Sabbath/Saturday Worship
Saturday 11:00am