Announcements & Upcoming Events
If you would like to receive regular updates on our upcoming church activities and to be added to our mailing list, send an email to secretary@northbronxsda.org with your first and last name.
Led By The Spirit: Virtual Men's

Prayer Convention
Date: April 30 to May 1, 2021
Register online at

www.adventsource.org

or call (800) 732-7587. Deadline for registration is April 20, 2021.
Cost: $29.00
Ordination Service
We are pleased to announce that the Greater New York Conference has recommended and the Atlantic Union Conference has voted, the ordination of Pastor Clavour Tucker. The ceremony is rescheduled for April 3, 2021. You may watch the service LIVE on our church website.
The church will also be hosting a virtual celebration on April 10, 2021 at 7:30 pm. You can join via zoom or call in using the information below.
Meeting ID: 826 6796 4700
Congratulations again to Pastor and Sis Tucker.

We pray God's continued anointing upon your life and ministry.
BIBLE STUDIES
Do you know of someone who would like to get to know Jesus through His Word? Have him/her join us for bible studies every Sunday evening at 6:30 pm.
Pre-registration is required! Please note that when you pre-register, you will then immediately receive the access link. You must save this link. The system does not email the link to you and if you close down your computer without saving the link somewhere you will have to reregister and receive another link.
Kindly come to class prepared with the FREE Amazing Facts link already downloaded.

Joseph's

Storehouse
In our ongoing effort to provide food assistance during this time, food items will be distributed

FRIDAYS at 9:30-11:30 AM.
It will be on a first come first serve basis. Please wait in the Parking lot while practicing Social Distancing to receive your items, you are also encouraged to wear a mask or mouth and nose covering.
Please bring TWO (2) large bags if possible.
Contact Eld. Benjamin Powell (benjaminpowell04@gmail.com or 914-886-8296) to arrange delivery for any homebound member(s) that you are aware of that needs this service.

​
​

​
​
New Believer's
Bible Study
Every Tuesday @ 7 pm
via ZOOM.
Meeting ID: 848 6949 1488

​
​
Sabbath Worship
Visit our
LIVE
page to watch our worship service online.
​
Have you experienced a loss recently; a job or a loved one? We offer f
ree Grief
Support Ministry, open to all regardless of faith.
You may register for the
next session by calling 732-742-0347.

​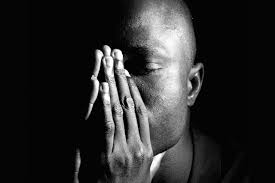 ​
Join us in worship each night
from 8:00-9:00pm and on Saturdays for vespers at 6:00pm.