Welcome!
What to Expect
As a nation, we have been thrust into a season of great uncertainty and concern. For most of us, our lives are experiencing significant disturbances and the struggle to maintain balance and order is increasingly challenging. This new reality has also impacted how we experience our community as a church. In an effort to mitigate the effects of the virus and blunt its spread we have postponed all in-person worship services, which include but are not limited to Sabbath and Wednesday evening services, until March 29, 2020.
However, while the building remains closed, as a church community we will continue our warm and powerful worship experiences online. As of Sabbath March 21, 2020, you may find us online at northbronxsda.org for worship services.
We are asking you to remember that the situation at hand remains fluid and is ever-changing and as a community, we may make changes in response to those situations. However, lets us not allow our connection to be limited by our distancing. Let's harness the power of every available resource to stay together as a community at this time
While we #STAYHOME during the passing of this storm, our youth & young adults will nonetheless continue to connect. Join our

young adults (18&over),

Tuesdays at 7pm

for a vibrant zoom connect meeting.
Our youth (18&under) are also connecting via zoom. Join us on

Saturdays at 4pm

for an uplifting encounter.
Meeting ID: 809 758 530
Password: 327539​​
On

"Second Thought

" is a new ministry production of the North Bronx SDA Church tailored to grapple with the tough philosophical, theological and spiritual questions we are faced with as a society and faith communuty, now more than ever.
On this week's episode we explored three question
"Is COVID-19 one of the Seven Last Plagues?"
We are forever grateful for your continued faithfulness to Christ even during this very dificult time. Many of you have asked about how to continue to give online, and alternate giving options. We are happy to share with you our ZELLE giving feature.
To give using

ZELLE,

simply;
1. Please download the

ZELLE app

.
2.Add "

nbxtreasurydept@northbronx.org
3. Add a note to the treasurer.
Easy like sunday morning.
Our Lead Pastor
Dr. Dedrick Blue

"Our desire is to connect people with the living and powerful God."
We believe in one Lord, Jesus Christ, the only Son of God, eternally begotten of the Father, God from God, Light from Light, true God from true God, begotten, not made, of one Being with the Father.

Our Associate Pastor
Pastor Clavour Tucker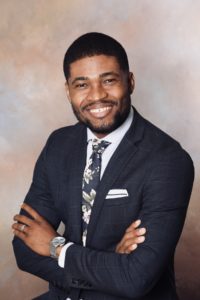 Our Bible Instructor
Elder Melbourne Gregory
"For I know the plans I have for you, declares the Lord." Jeremiah 29:11
God invites us to join Him on a journey of discovery, so that we may experience blessings upon our homes, healing for our brokeness, improvement in our health, increase in our wealth and salvation for our souls.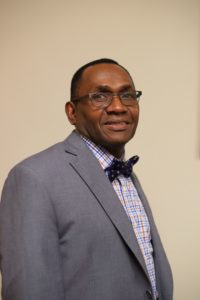 ​
"COVID 19: BRIEFING 13"
Communion July 11:
The North Bronx SDA Church will be hosting its first virtual communion service on July 11, 2020. It will be an exciting interactive experience where members at home will be able to partake of the emblems of our Lord's death and celebrate His resurrecting power. The family will be able to follow, at home, the live church service and we will all partake of the emblems together. This will be a spiritual
experience that you will not want to miss.
Please stay tuned for more details.

​
Church Opening, July 18:
It has been months since we have been able to worship
God together in our church. As the number of COVID-19
cases decline, the state is loosening some restrictions for
gatherings. Right now, we are anticipating that we will be
able to reopen at 25% capacity (160 persons) on July18.
We are excited about the possibility to see you again and
are making every effort to prepare for this date. However,
we do realize that we shall have to adjust to a new normal
and so here are a few things to keep in mind.
The church will be deep cleaned before and after each

service

Temperature checks will be taken at the door

Social distancing and face coverings will be required at

all times

We are asking those who may be in a high-risk

category due to age, or health condition to enjoy the

service at home until the city allows for full capacity with

fewer restrictions.
We look forward to seeing you soon.

​
Police/Community Relations:
Pastor Blue, along with six pastors of various faiths, met with
Inspector Hernandez of the NYPD 47th precinct to discuss
police community relations. In the closed-door meeting,
topics such as police conduct, officer training, response
times and gun violence were discussed.
A Conversation on Racism and Adventism with NAD
Leadership:
In this video conversation, NAD leadership discuss recent
events related to racial injustice, the history and relevancy of
regional conferences, and the presence of racism in the
denomination's past and present. You can view the
discussion at nadadventist.org.
Joseph's Storehouse Receives Grant:
The North American Division of Seventh-day Adventists
has made funding available to the conferences to assist
churches distributing food during the COVID-19 pandemic.
Upon application through the Greater New York Conference,
Joseph's Storehouse received a $1,500 grant. Joseph's
Storehouse continues to serve 450 families per week making
it one of the largest distributions in the Bronx.

​
Graduation Celebration: July 11, 4pm:
COVID-19 has interrupted the graduation services of
educational institutions leaving 2020 graduates
disappointed. We understand that disappointment.
The Education Department is sponsoring a virtual
graduation celebration to laud the achievements of all of our
2020 graduates from elementary school through
university graduate programs.

​
Support for Media Ministry:
We thank you for your continued support of your church
during this period of our hiatus. Through your
faithfulness, we are meeting our obligations. However,
on-line ministry has expanded significantly. We are now
reaching persons around the world. Please continue to
support this ministry with your donations.
Be safe. Be strong. Be blessed.

​
Please click the button below to view a list of resources and/or opportunities that are available to you during this time of crisis.

News & Events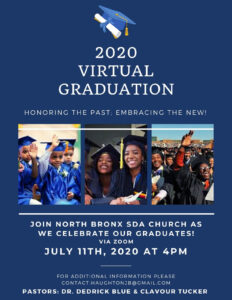 ​
​
North Bronx Church Virtual Graduation
Join us as we celebrate our graduates via Zoom on July 11, 2020 at 4 pm. The theme this year is "Honoring the Past: Embracing the Future." For additional information, please contact haughtonjb@gmail.com.
Our

response to a broken nation and a hurting community.
His Promise to you
II Chron. 7:14
"If my people who are called by my name will humble themselves, pray, seek my face, turn from their wicked ways, then I will hear from heaven and I will forgive their sins and heal their land."
Want To Become a Member?
.
We invite anyone and everyone to attend our Sabbath/Saturday Worship
Saturday 11:00am