Announcements & Upcoming Events
If you would like to receive regular updates on our upcoming church activities and to be added to our mailing list, send an email to secretary@northbronxsda.org with your first and last name.

​
GNYC United Camp Meeting
Two engaging speakers addressing current issues with a biblical, "Refocus". Join us for Sabbath School on September 12, 2020

at

10:00 am on GNYC Facebook live and AUAM. There will also be an engaging puppet show lesson for our children, soul stirring music and a memorial service.

Joseph's

Storehouse
In our ongoing effort to provide food assistance during this time, food items will be distributed

FRIDAYS at 11 AM-1 PM.
It will be on a first come first serve basis. Please wait in the Parking lot while practicing Social Distancing to receive your items, you are also encouraged to wear a mask or mouth and nose covering.
Please bring TWO (2) large bags if possible.
Contact Eld. Benjamin Powell (benjaminpowell04@gmail.com or 914-886-8296) to arrange delivery for any homebound member(s) that you are aware of that needs this service.

​
​

​
​
New Believer's
Bible Study
Every Tuesday @ 7 pm
via ZOOM.
Meeting ID: 848 6949 1488

​
​
Sabbath Worship
Visit our
LIVE
page to watch our worship service online.
​
Have you experienced a loss recently; a job or a loved one? We offer f
ree Grief
Support Ministry, open to all regardless of faith.
You may register for the
next session by calling 732-742-0347.

​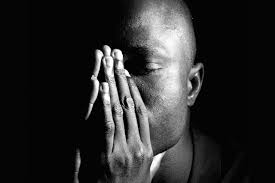 ​
Join us in worship each night
from 8-9 pm and on Saturdays for vespers at 7:30 pm.