Worship With Us
Sabbath School (10:00 AM) |
Divine Service (11:00 AM)
"A righteous prayer availeth much." Visit our PRAYER MINISTRY page to submit your prayer requests. CLICK HERE to access our church bulletin.
Click HERE or use the following QR code to access the Decision Card.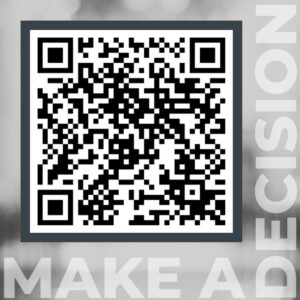 So glad you could join us for this live worship experience.
​
WE WANT TO CONNECT WITH YOU!
Reach out to us on our social media platforms, we desire to hear from you.